Awa Ningyo Joruri Puppet Theater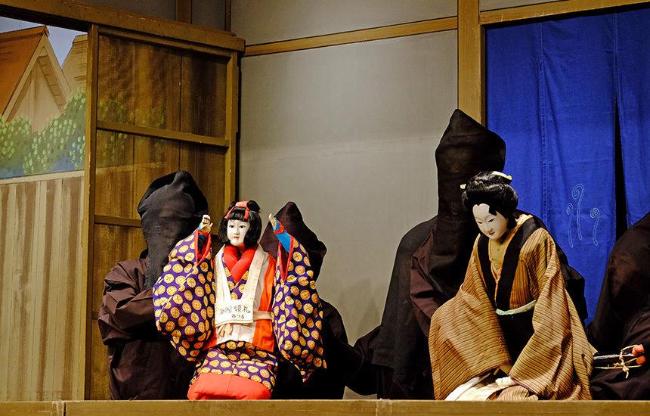 Awa Ningyo Joruri Puppet Theater
Awa Ningyo Jyoruri (Puppet Theater), a long-beloved form of entertainment by common people, is said to have first originated on Awaji Island in the end of the 16th century. Although puppet theater is a traditional cultural art that is rooted all throughout Japan, it is special to Tokushima, as it was actively performed in the area due to support of the feudal lord HACHISUKA during the Edo period. In fact, Tokushima is home to the most number of original, remaining rural stages (Noson theaters) in all of Japan, and even today, performances are regularly held at these various rural theaters.
Many expert craftsmen of the dolls (particularly of the doll heads) have come from Tokushima, and orders for new heads or repairs for the puppets come from all over the country to Tokushima. Awa Ningyo Joruri (Puppet Theater) has also been designated as an Important Intangible Folk Cultural Property of Japan.
Tokushima Prefectural Awa Jorobe Yashiki
Tokushima City is also home to a permanent puppet theater so you can experience captivating performances at any time.

https://joruri.info/jurobe/english/(外部サイト)
Tokushima Prefectural Awa Jorobe Yashiki: Puppet Theater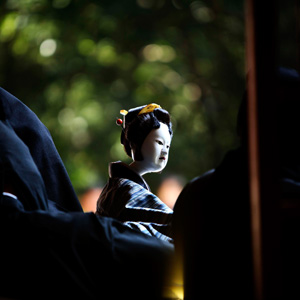 This theater is located on the grounds of BANDO Jurobei's previous residence, and is known for the play "Keisei Awa no Naruto (a tragedy of Tokushima)." There is also an exhibit room here that displays various wooden Awa-deko puppets and other materials.
Location: Miyajima-honura, Kawauchi-cho, Tokushima City
Performance schedule: Every day from 11:00~ and 14:00~. (From Aug. 11-16, there are plays performed starting at 10:00, 11:30, 13:30, and 15:00)
Contact: 088-665-2202
Tokushima Prefectural Awa Jorobe Yashiki: Museum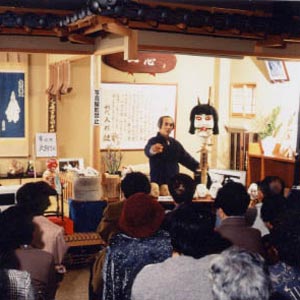 Opposite of the Awa Jorobe Yashiki Puppet Theater is the Awa-deko Puppet Museum, where you can find many wooden puppets on display. You may also have the chance hear interesting stories about the production and playing method of the puppets from the museum director, "Ningyo Ken" while you're here.
Location: Miyajima-honura, Kawauchi-cho, Tokushima City
Contact: 088-665-5600
Characteristics of the museum:
General puppet display
Explanation on the production of the puppet heads
Explanation on how to move and play the puppet heads
Recorded video of a puppet theater performance
Display of the largest puppet head in the world
Shop that sells, repairs, and restores wooden puppets
お問い合わせ
総務課
〒770-8571 徳島県徳島市幸町2丁目5番地(本館6階)
電話番号:088-621-5021
ファクス:088-654-2116
この情報はお役に立ちましたか?
お寄せいただいた評価はサイト運営の参考といたします。